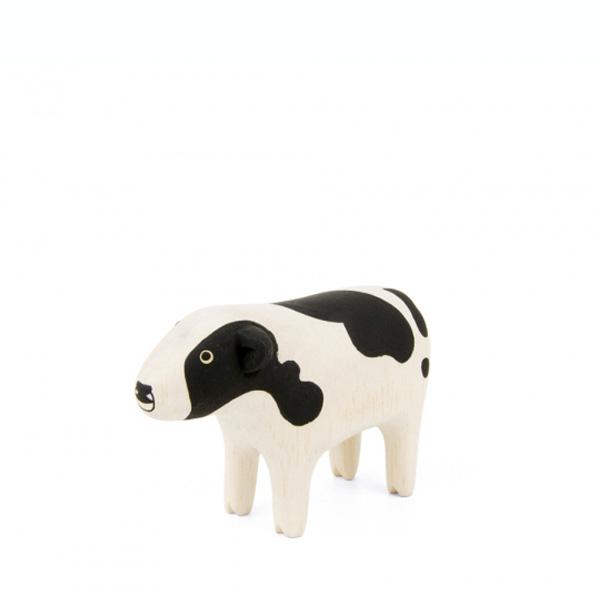 Size: 7.5 x 3 x 5cm
(as all animals are handmade this is an approximate size)

Suitable for Ages: 3+
These products are all hand-made by Japanese T-Lab workshop's artisans in Bali. At first, they cut a rough form of the animals on solid wooden boards. Then these are dried in an oven for a long time. After that, these are finished by hand, polished with sandpaper and all hand-painted.
Non-composite natural wood to make all of these products.
The tree that we they use is called 'Albizia' .This tree is one of the quickest growing tropical trees.
It is thought that these trees are more sustainable than others.
Because of their rapid growth. They also help to combat deforestation.
The T-Lab company has started to plant these trees as a way to repay the earth - in a small way - for its bounty.