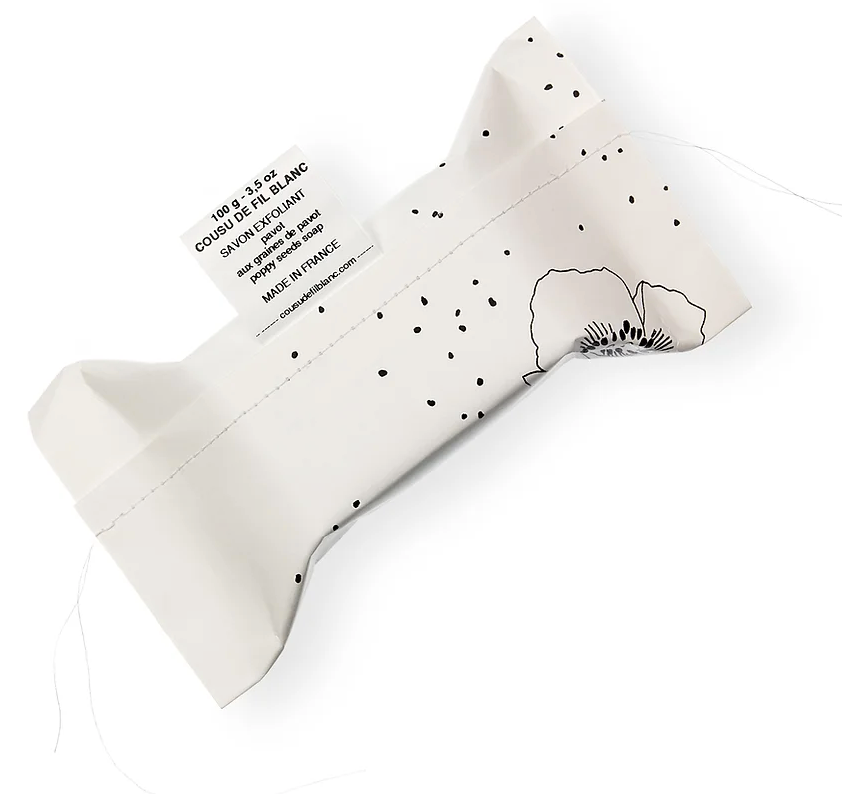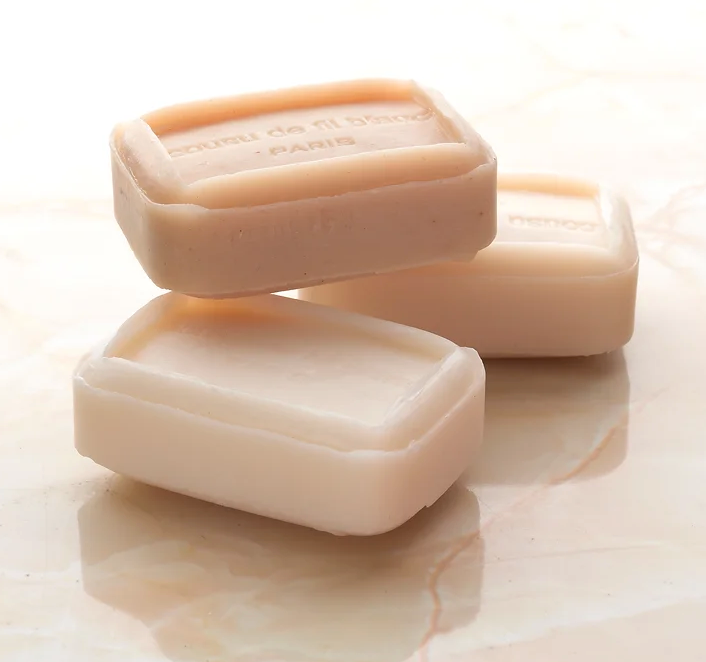 Cousu de Fil Blanc - Savon Pavot was £12
This poppy soap is an all natural handmade body bar. Cleanse and and smooth out any rough spots with the gentle exfoliating nature of poppy seeds. Enriched with the softening properties of honey and poppy seed oil this illicit smelling soap is suitable for all skin types.
In keeping in line with its ethical production, all packaging is beautifully hand stitched together from recycled paper. 
About the brand:
With a background in aromatherapy and textile design, Carole Dichampt creates organic soaps and candles crafted from vegetable-based oils of the finest raw quality. All handmade in France and produced by artisanal soap makers, each and every soap has almond oil, mountain-made honey and various essential oils for a naturally soothing blend appropriate for even the most sensitive of skin.