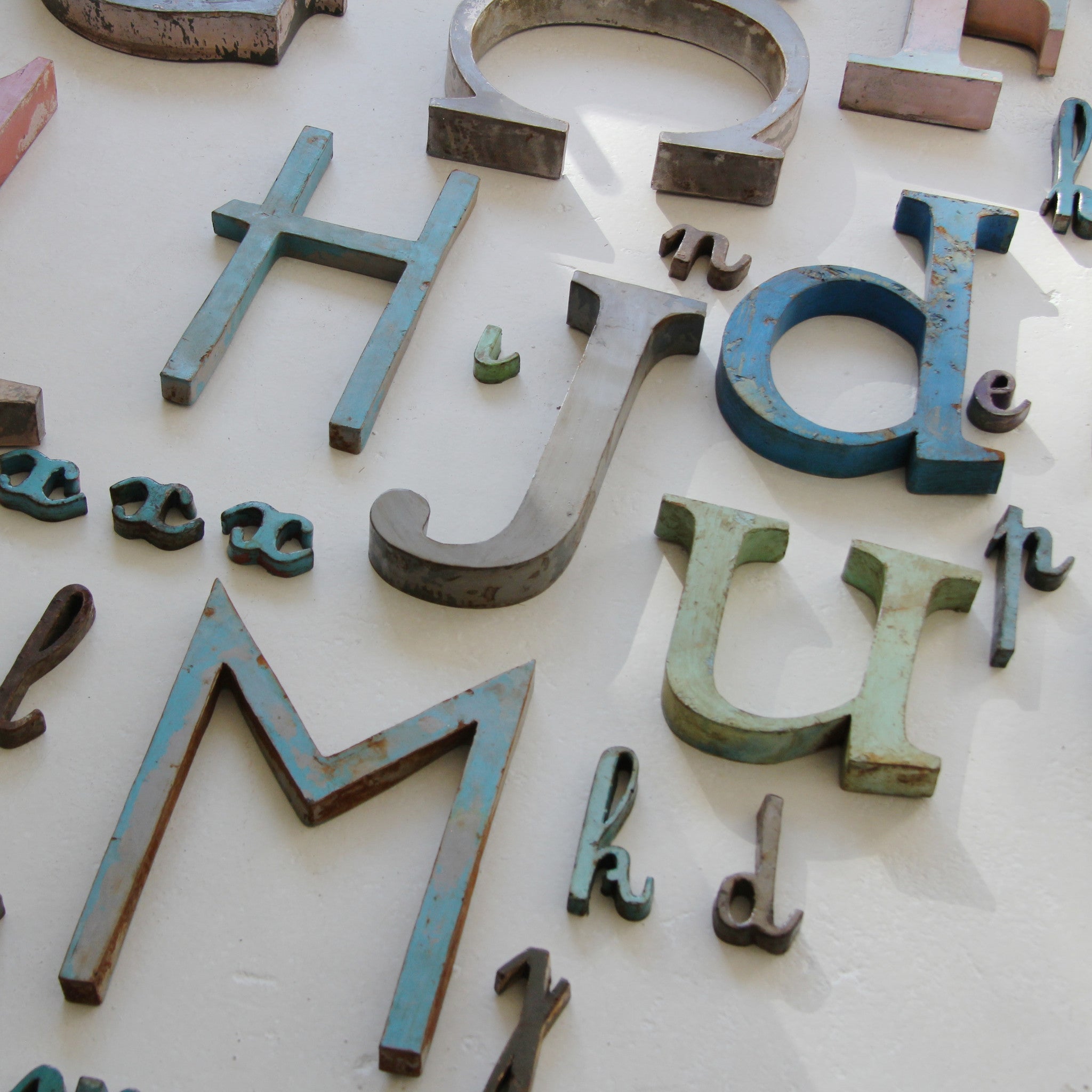 Vintage French metal letters full alphabet medium
Vintage French Letters full alphabet

Look particularly beautiful when grouped together to create a name, phrase, poem or alphabet!

15-20cm cm aprox. iron letters medium capitals

Please note assorted colours...colours will vary. Please note if you have a colour preference we will do our best to match it!