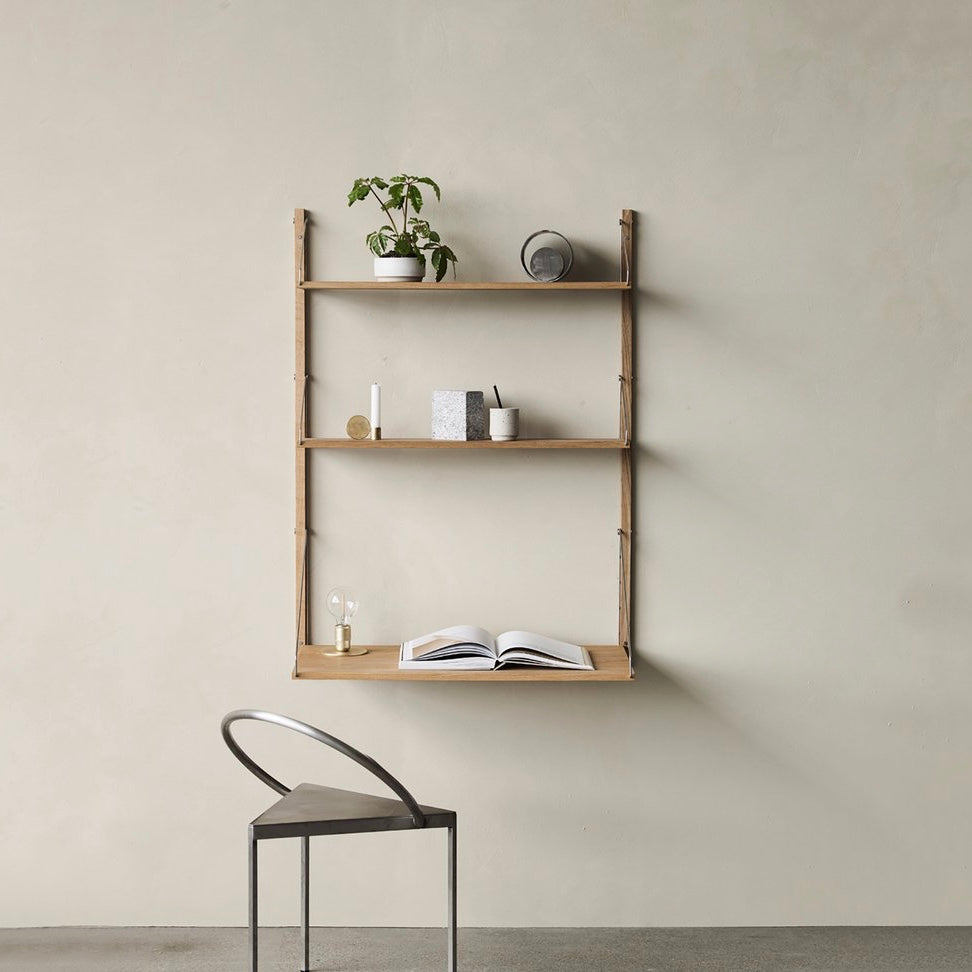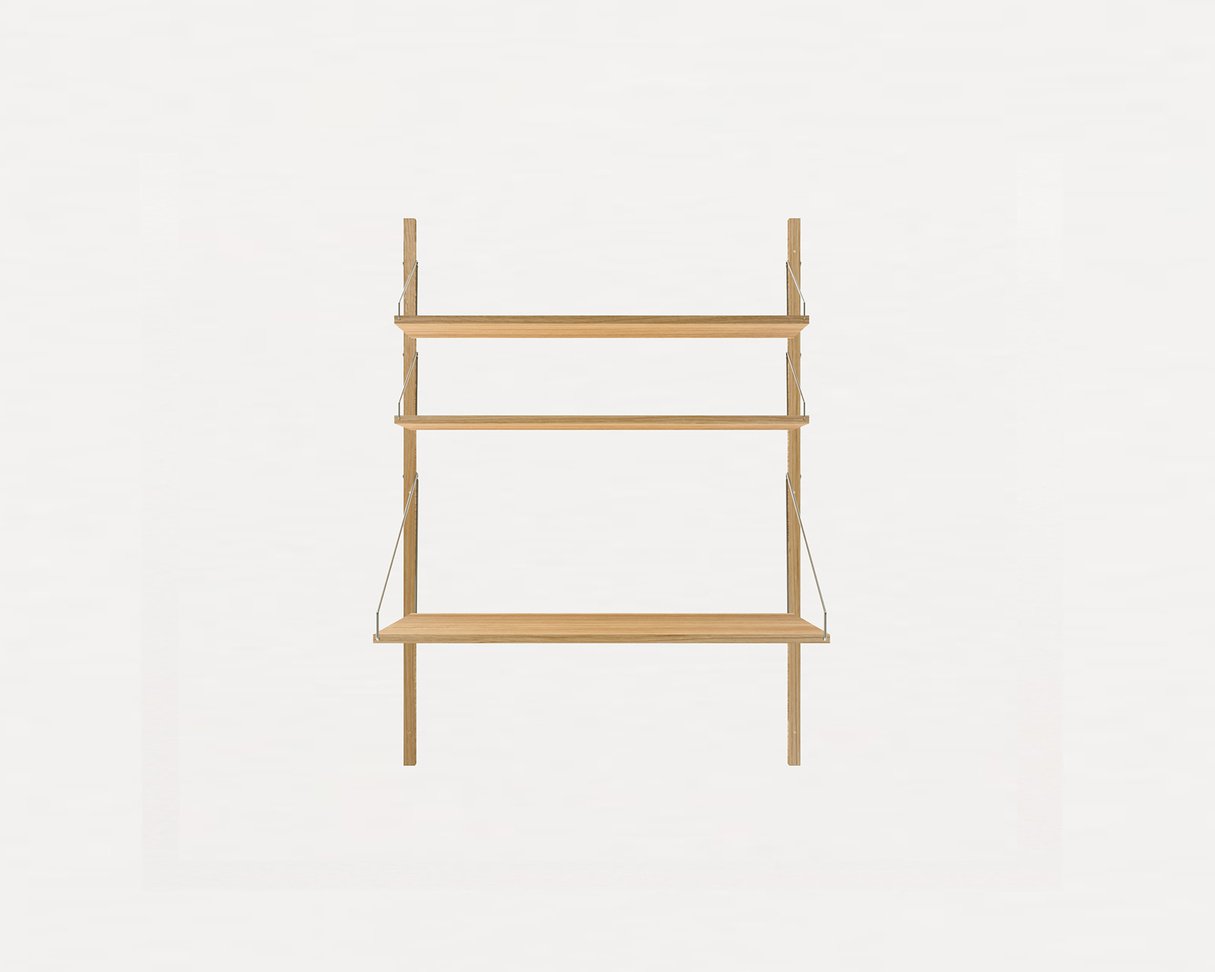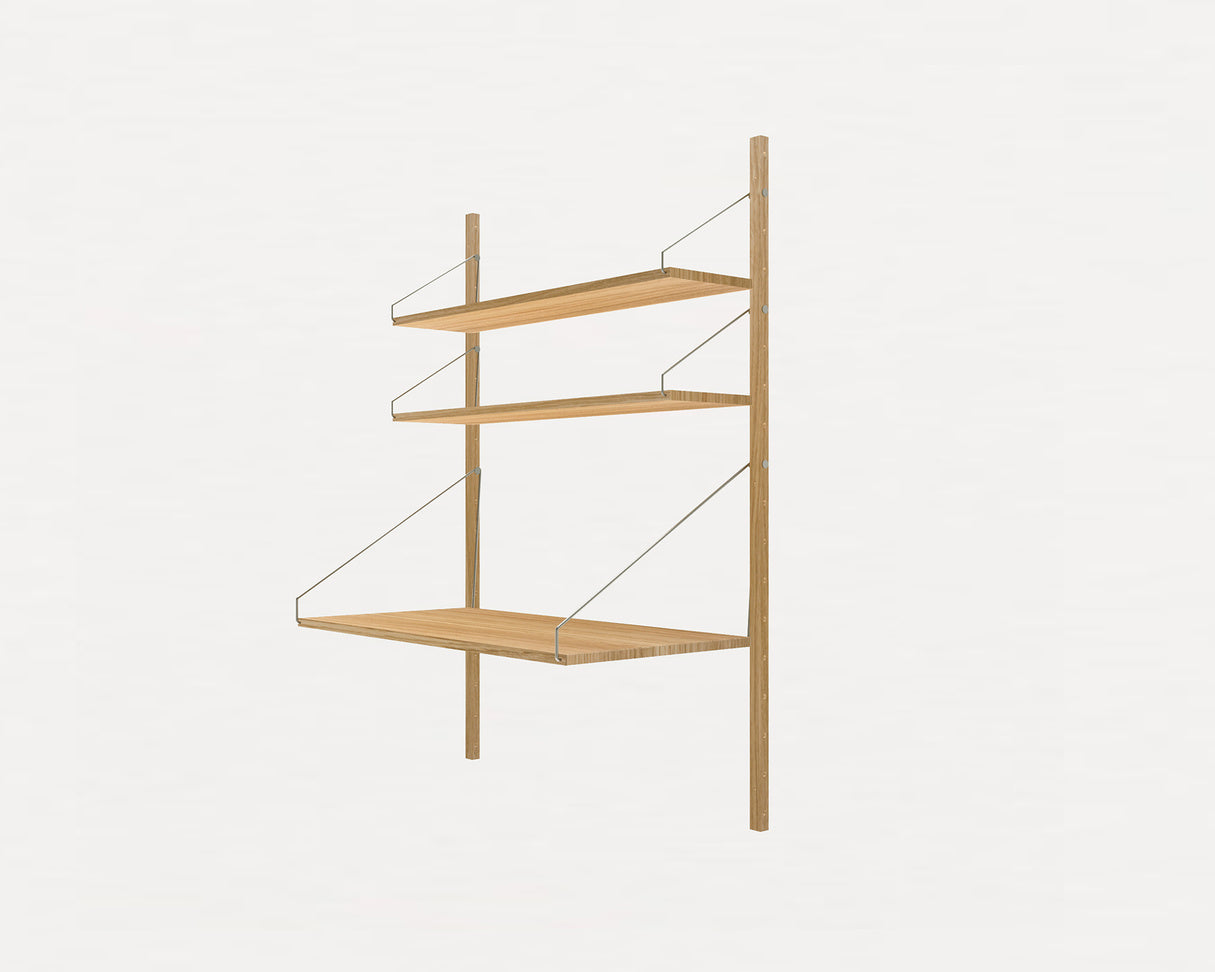 Shelf Library Natural H1148 Desk Section
Please contact us for more information 
▴ Please note this is a pre order item 
▴ Extra delivery costs apply.
▴ Please see our Furniture FAQ for details.
Shelf Library is a continuation of the recognised shelf design by Frama. Fastened with solid steel screws on oak rails, the shelves can easily be placed and re-styled in a variety of ways. The Desk Section can be used as a working spot, or as a place to display larger items like record players, plants and art objects.
Features
– Comes ready to mount
– Each shelf can hold 25 kg (depending on wall material and mounting)
– Flexible: each shelf can be moved around and the system can be customised with our add-ons
Section includes
– 2 x Rails H114.8 cm
– 2 x Shelves D20, W80 cm with brackets
– 1 x Shelf D40, W80 cm with brackets

Materials
– Solid natural oiled oak shelves and rails
– Stainless steel brackets and screws
Design
– Kim Richardt, 2016
– Permanent Collection
PRE ORDER 1/2 WEEKS