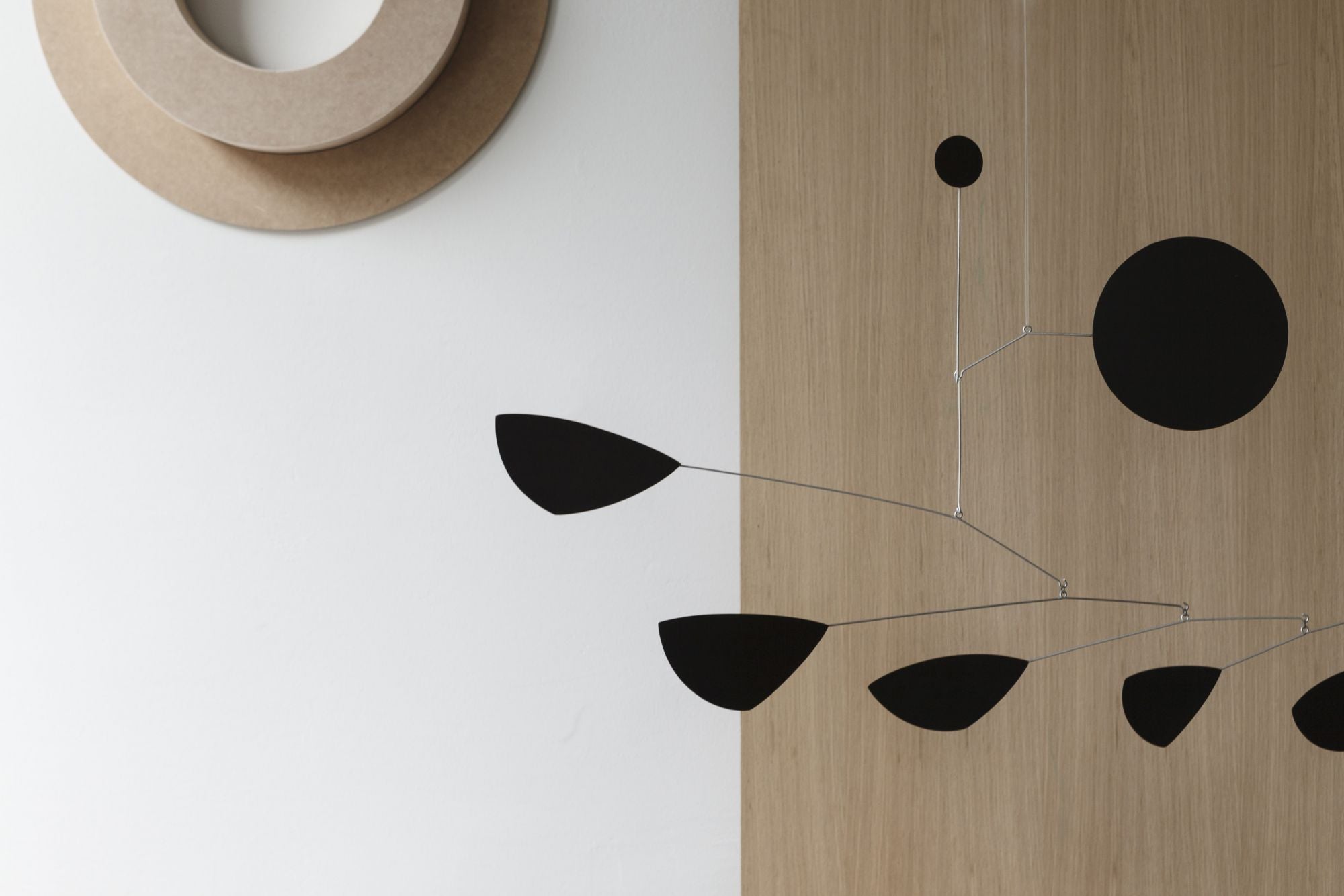 Lappalainen Black Handmade Mobile
IN STOCK
Lappalainen create a beautiful mix of vintage objects, modern classics, industrial design and handmade mobiles.
Their showroom and workshop is located in an old industrial building in Hanau near Frankfurt where Nirvana once played!
These beautiful mobiles will provide beautiful unique art for your home.
Mobile M6.
Handmade in our studio.
100cm x 60cm.
Photo by Studio Oink.

Method of production - Each mobile is produced hand-crafted in our workshop
photo credits STUDIO OINK AND JUNKO 2016