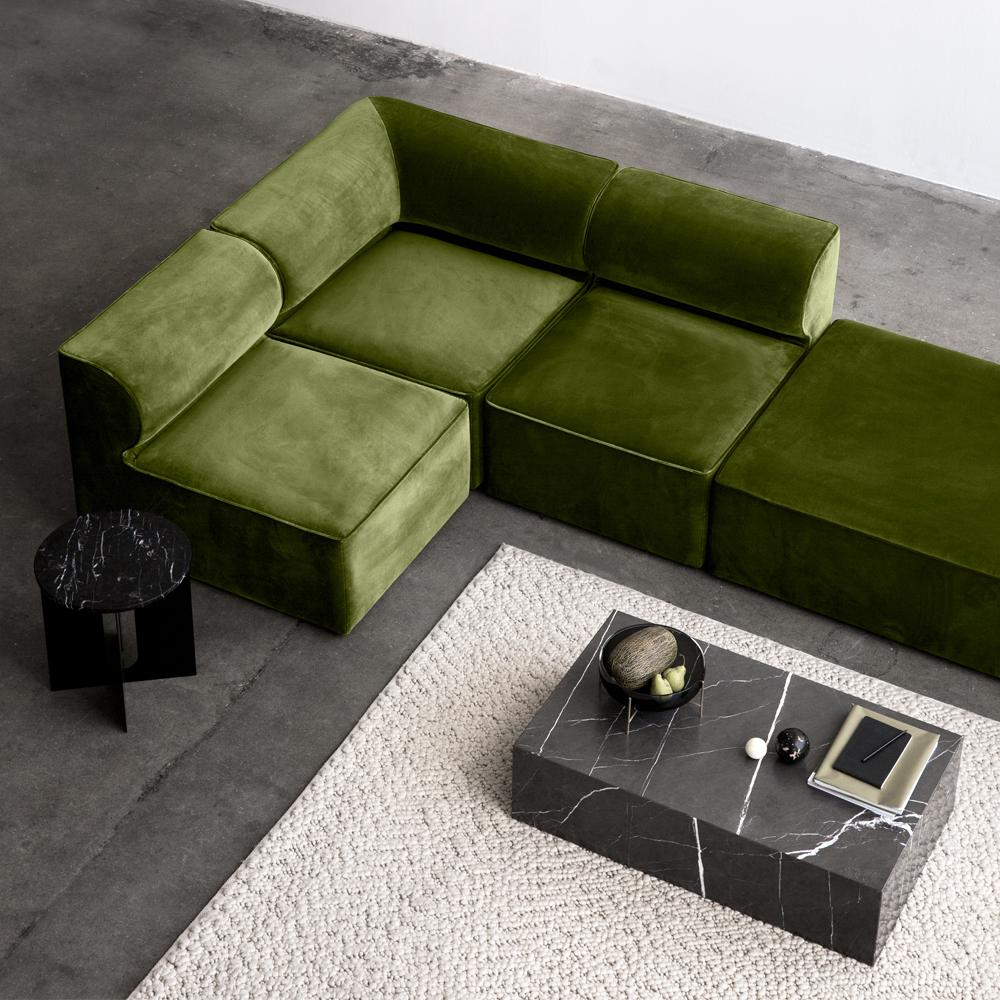 Ordering Furniture
Please contact us for more information 
▴ Please note this is a pre order item 
▴ Extra delivery costs apply.
▴ Please see our Furniture FAQ for details.
Inspired by architecture Eave Modular Sofa takes its name from "eaves" – the lower edges of the roof that overhang a wall. The sofa's distinctive detail is its internal "eaves" – curved upholstered armrests that lend the sofa its expressive character. A perfect blend of style and comfort, Eave is a generous sofa that will encourage owners to relax. The seating angle is also ideal for offices or public spaces, enabling the user to sit actively engaging with work. Figure out your own configuration to suit your space.
Modules are secured to each other with adjustable hooks and anchors
Colour: Savanna OTHER FABRICS AND COLOURS AVAILABLE
Dimensions: H40.5cm x W86cm x D86cm | Seat Height 40.5cm
Composition: PU Foam | 100% Re-granulated Polypropylene (feet)
-
This is a pre-order item so delivery times may vary.