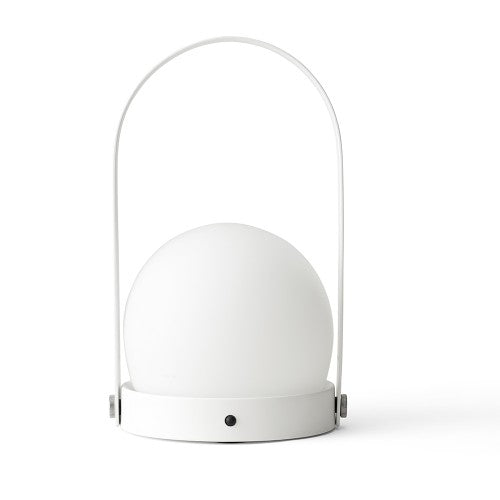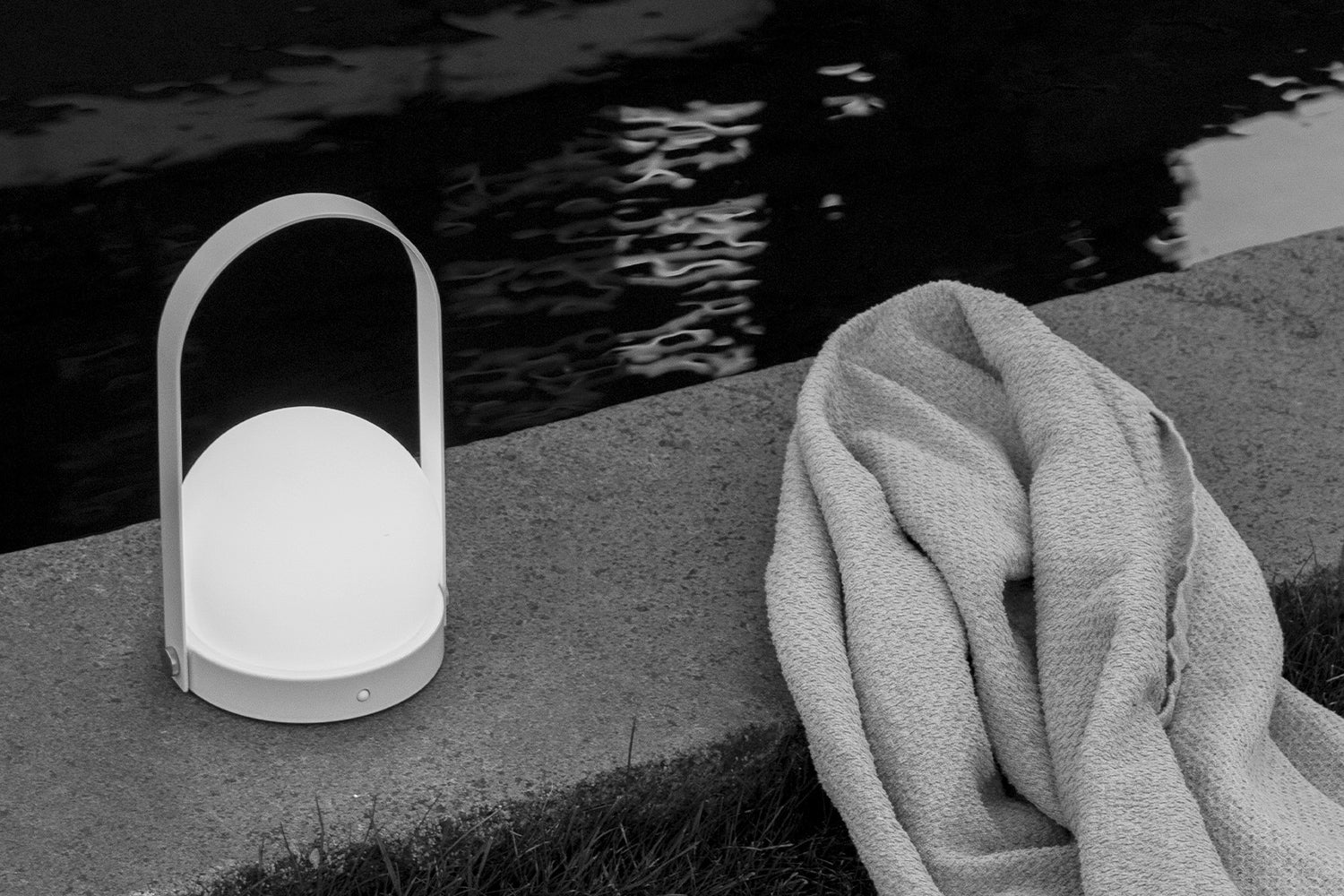 Carrie LED Portable Lamp - White
Colour: White shade - Stand and handle: white - Fitting screw: silver


Material: Stand and handle in powdered steel - Shade: Opaline Glass

Size: Ø 13.5 cm x H 24.5 cm

Information:  Integrated LED source (cannot be replaced) - max intensity 384 Lumens - 4 position switch: 0 %, 10%, 50%, 100% - rechargeable lithium battery 3.7V 4900 mAh - Lights up to 10 hours - Rechargeable with USB and micro-USB (cable and adaptor included, socket on the side - Adaptor for mains included - Removable handle - IP 20 (for indoor use only)

Details: Carrie includes a white powdered steel structure holding a delicate luminous sphere in opaline glass. You can carry this adorable wireless lantern wherever you go. With a choice of 3 light intensities (10, 50 and 100%), it is a perfect little lamp to create an atmosphere in your living room and entrance. It is also ideal as a nightlight in a children's bedroom, or on a table during meals, to create a subdued atmosphere during meals. This wireless LED light with integrated battery can be charged using an USB or mains plug (cable and adaptor included). Once recharged, it casts a soft light for up to 10 hours (depending on the intensity). It has a removable handle for greater visual purity and to take up less space when standing.