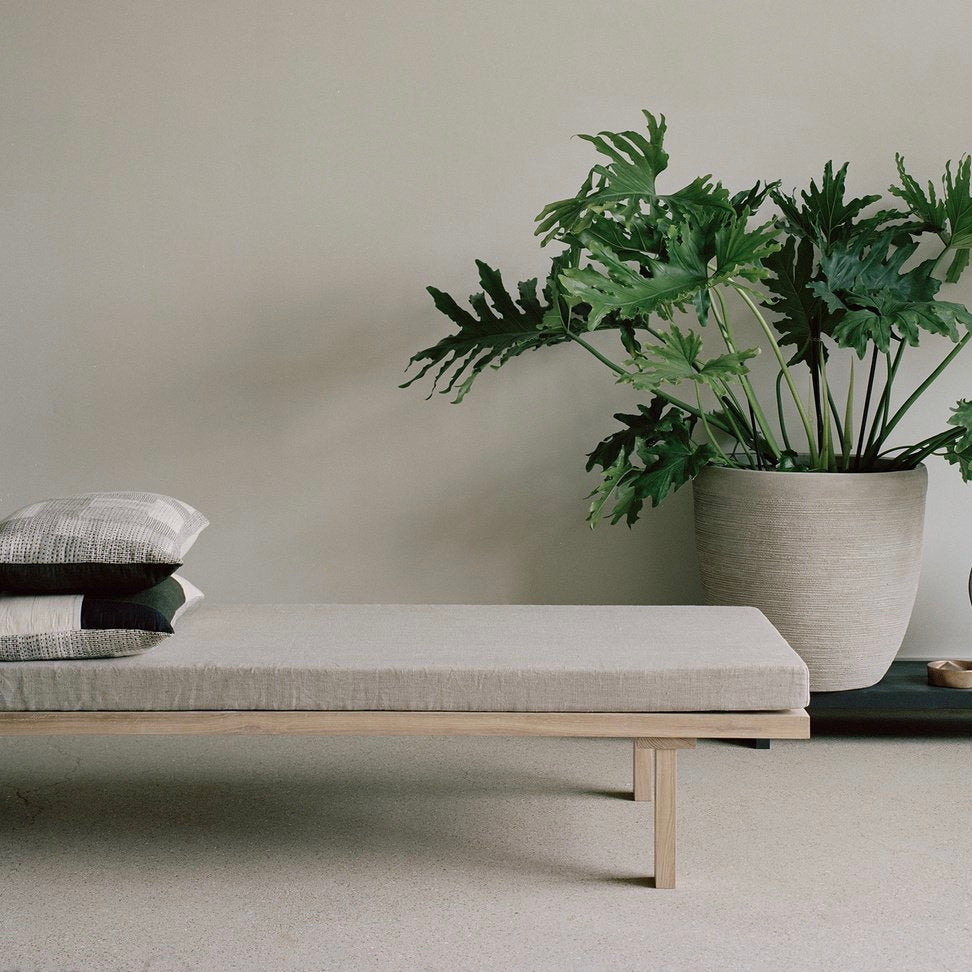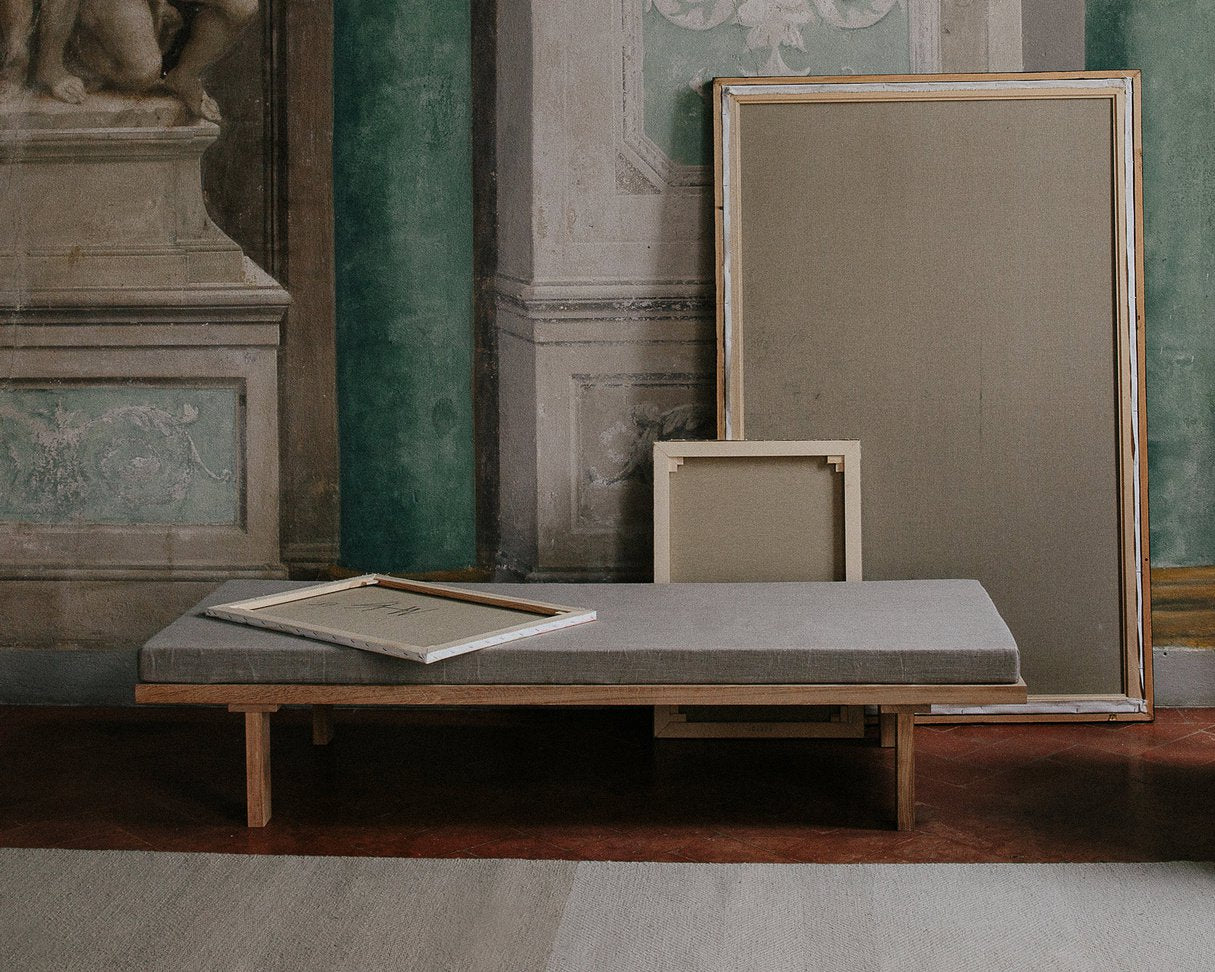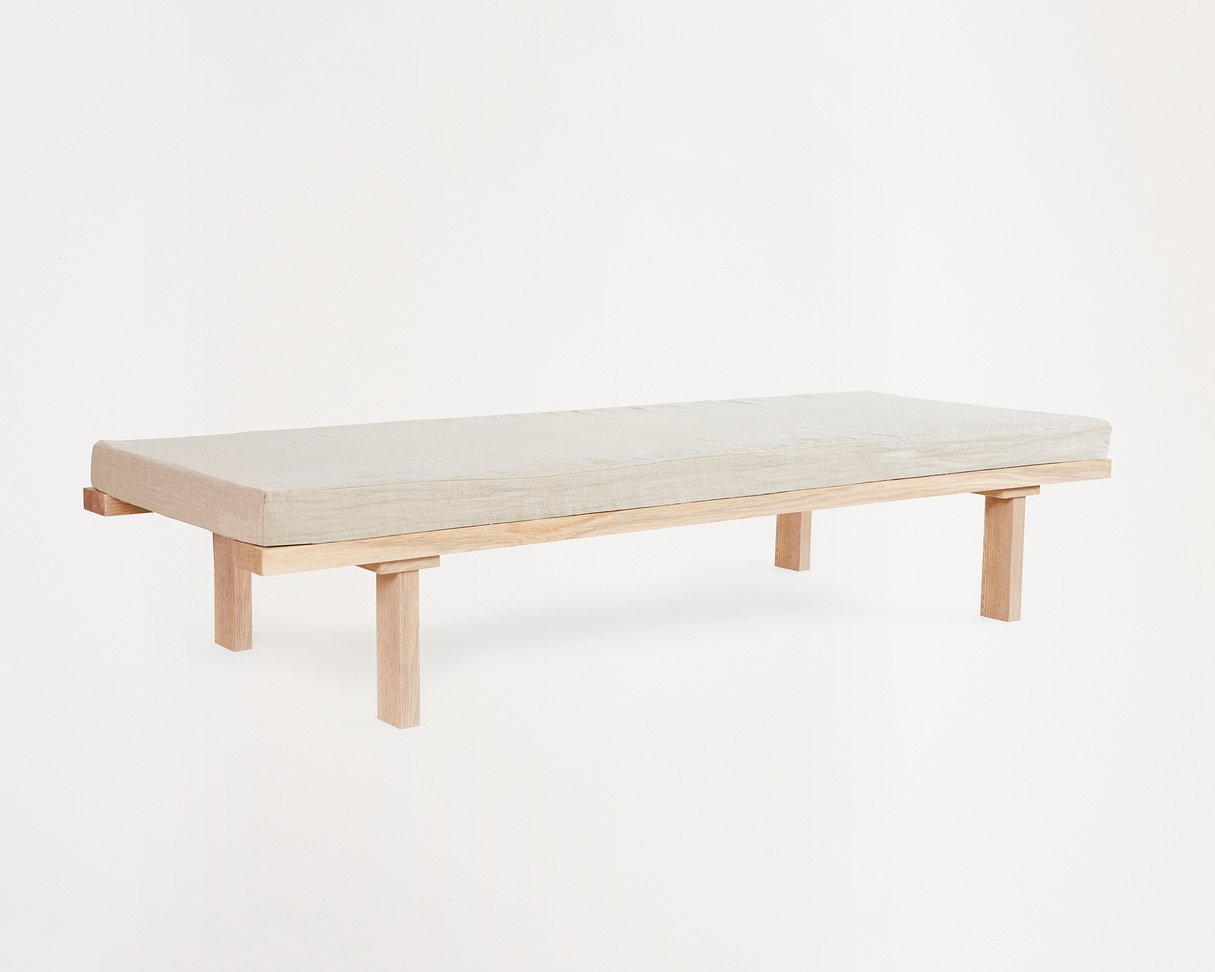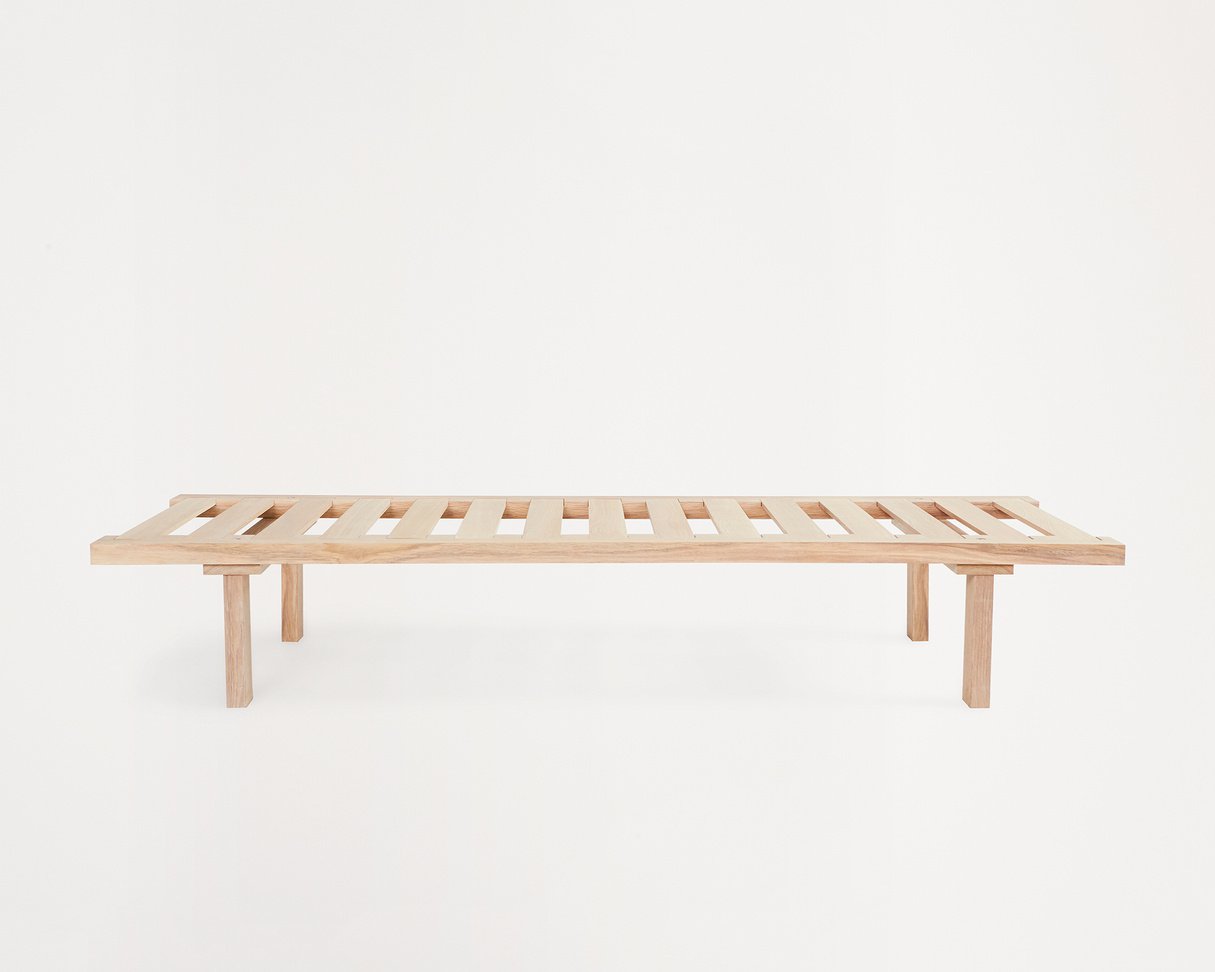 KR-180 Daybed by Kim Richardt is a piece of furniture that uses the simple contrasts of vertical and horizontal lines to create a structurally pure form. A soft natural canvas is fitted around a dense foam mattress, creating the appearance of a pure rectangle atop a solid white oiled oak frame with a monumental structure, almost a silhouette of a bridge.
Features
– Flat packed
– Easy to assemble without additional tools
– Mattress is made of three layered foam for extra comfort
– Perfect for a living room, or as a functional guest bed
Materials / Dimensions
– Oak frame, 100% linen mattress
– L180 x W70 x H36.5 cm
Design
– Kim Richardt, 2016
– Permanent Collection
Please contact us for more information 
▴ Please note this is a pre order item 
▴ Extra delivery costs apply.
▴ Please see our Furniture FAQ for details.