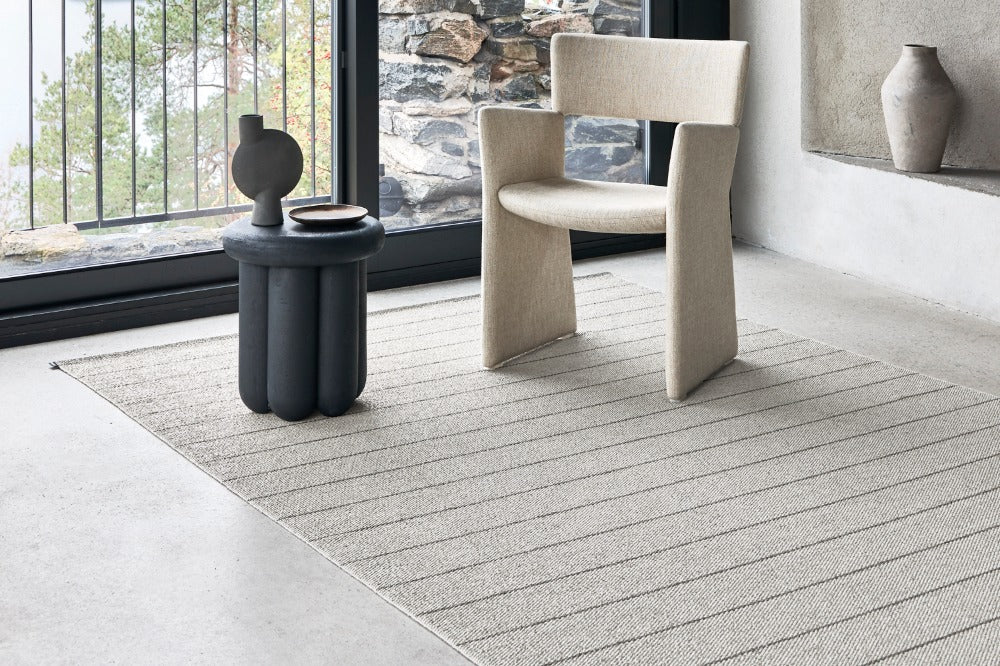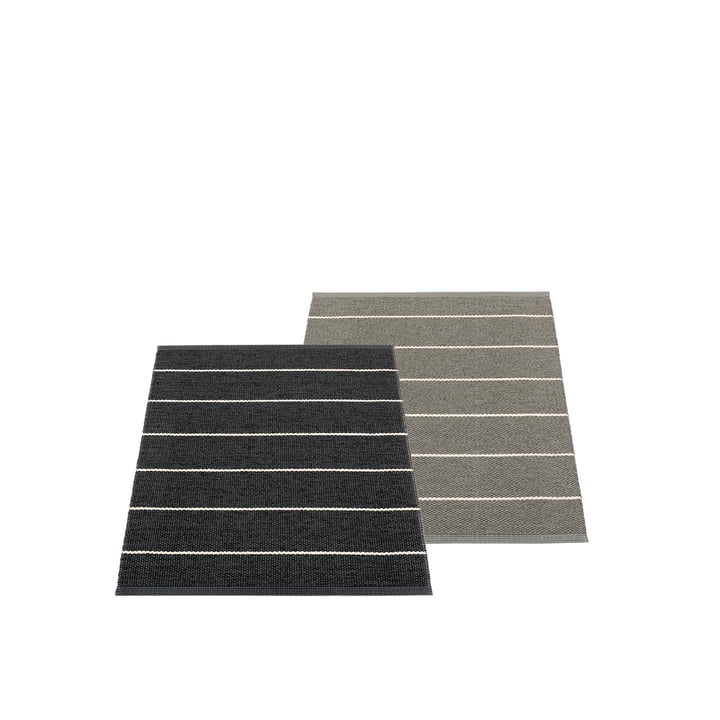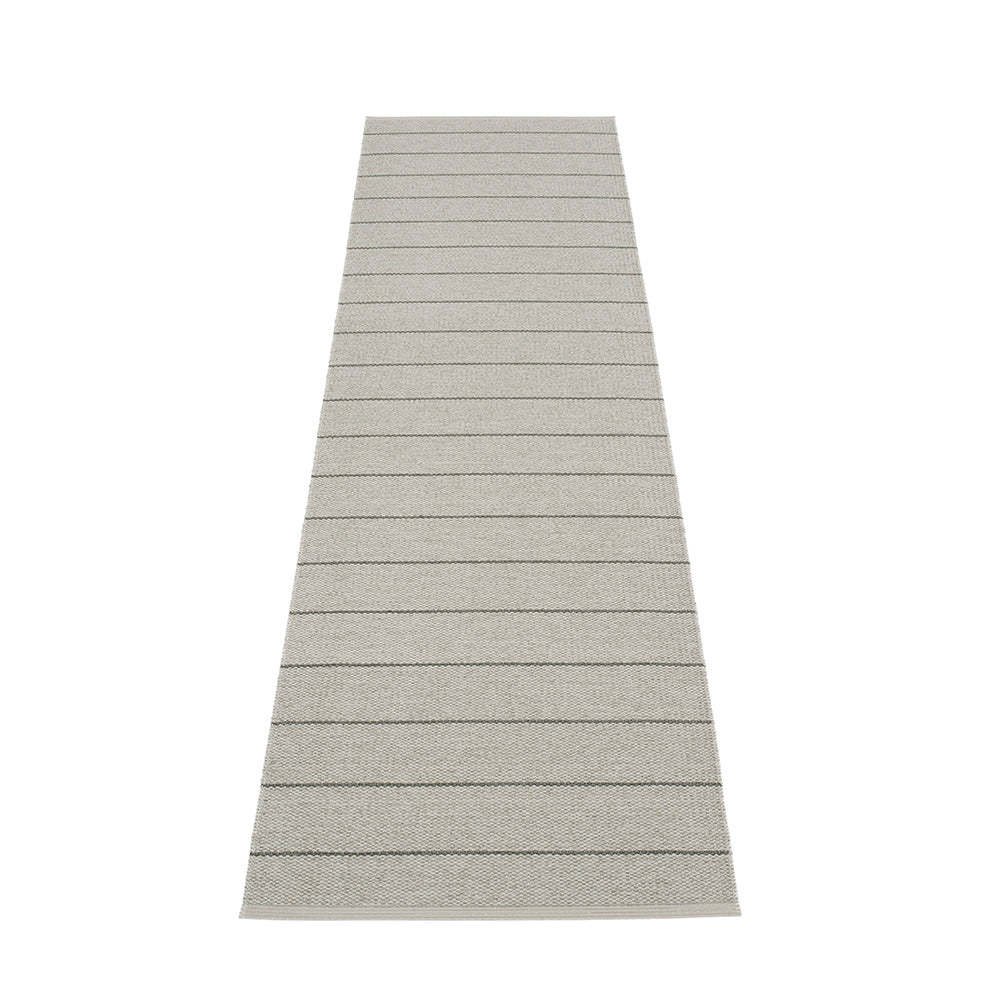 Carl Warm Grey/ Fossil Grey Rug
Carl Warm Grey/ Fossil Grey IN STOCK
70x180cm OTHER SIZES AND COLOURS AVAILABLE PLEASE EMAIL FOR DETAILS
| | |
| --- | --- |
| Thickness | 10 mm double folded hemmed edge with strong seam and sewn rubber label. |
| Material | Swedish phthalate-free PVC ribbon and German polyester warp thread for strength and durability. |
| | |
| --- | --- |
| Origin | Traditionally crafted in Leksand, Sweden. Woven on looms using wooden shuttles. |
| Suitable For | All areas of the home. Indoor and outdoor use. |
| Note | Measurements may vary ±4% |
The technique of weaving plastic carpets was born in 1948 in Dalarna, Sweden, and was later modernised by Pappelina as new forms, colours, and materials were added to the original process.
A Pappelina rug begins its life in the mind of Lina Rickardsson. It is she who is Pappelina, she who is the designing force.
When you invest in a rug from Pappelina you invest in quality – quality that lies in true Swedish craftsmanship.
Every rug is finished by hand. Experienced and careful eyes check every centimetre. It's a true piece of craftsmanship. It's quality. And it's Swedish through and through.