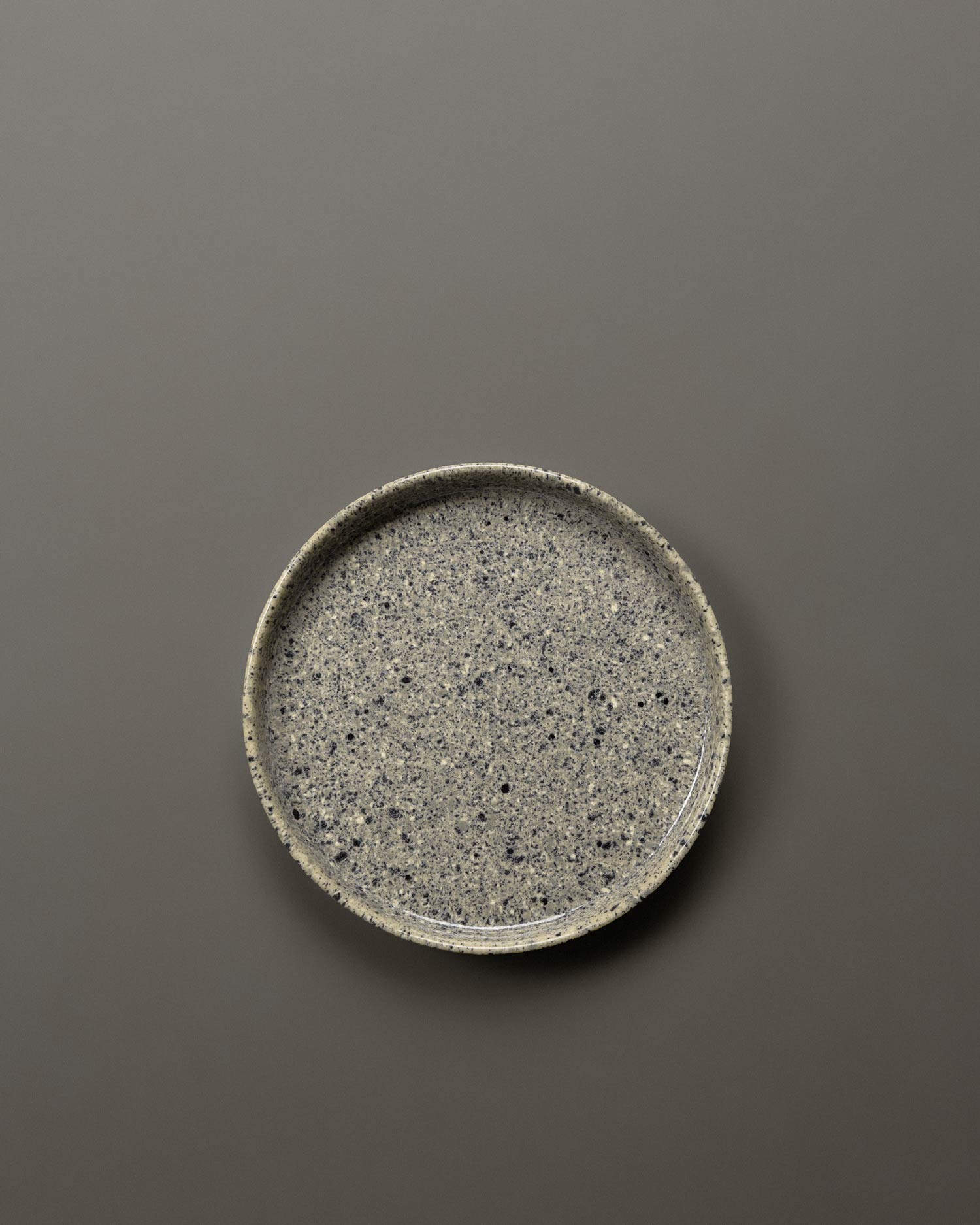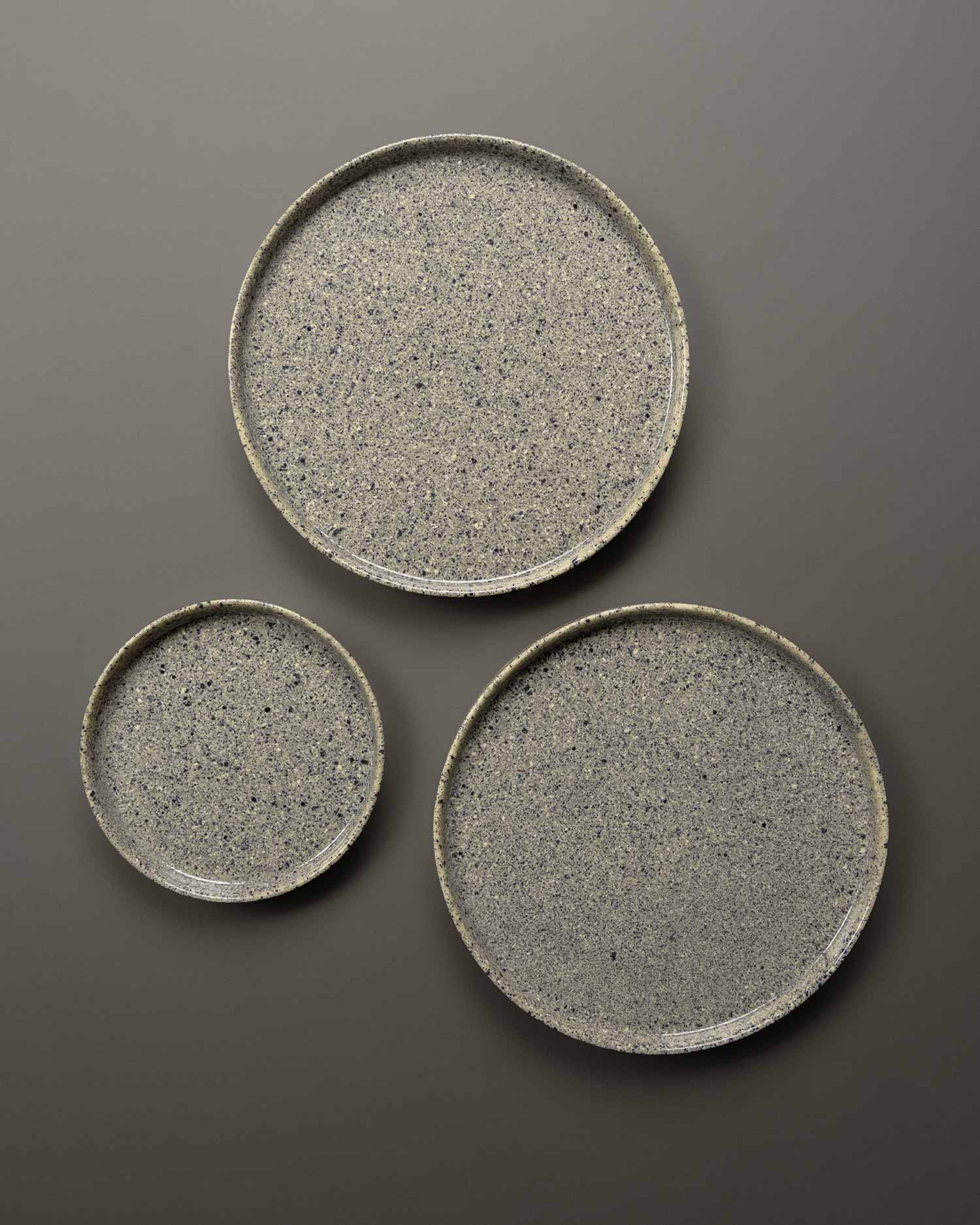 Brun Farin Plate BY Studio Oyama

Japan has a long and rich tradition of ceramic craftsmanship, especially in the Tokai region. Studio Oyama has collaborated with Toko/陶工(Potters) known for their great skills. This collection is designed by Studio Oyama and handmade by Tokai Potters at their local ceramic atelier.
Plate 18.5 cm: Ø: 18.5 cm, H: 1,5 cm
With an aesthetic rooted in both Japanese and Swedish culture and design traditions, Masayoshi Oya pairs simple shapes with playful and graphic glazing to create striking tableware and ceramic pieces.
He hand-works shapes on the potter's wheels, often cylinders of varying heights, to create porcelain canvas'. In painting each piece, he is both evoking a random behaviour as the glazes play off the porcelain base, and creating a considered balance between form and design.
Originally from Tokyo in Japan, Masayoshi moved to Sweden to study at Capellagården and later at HDK.