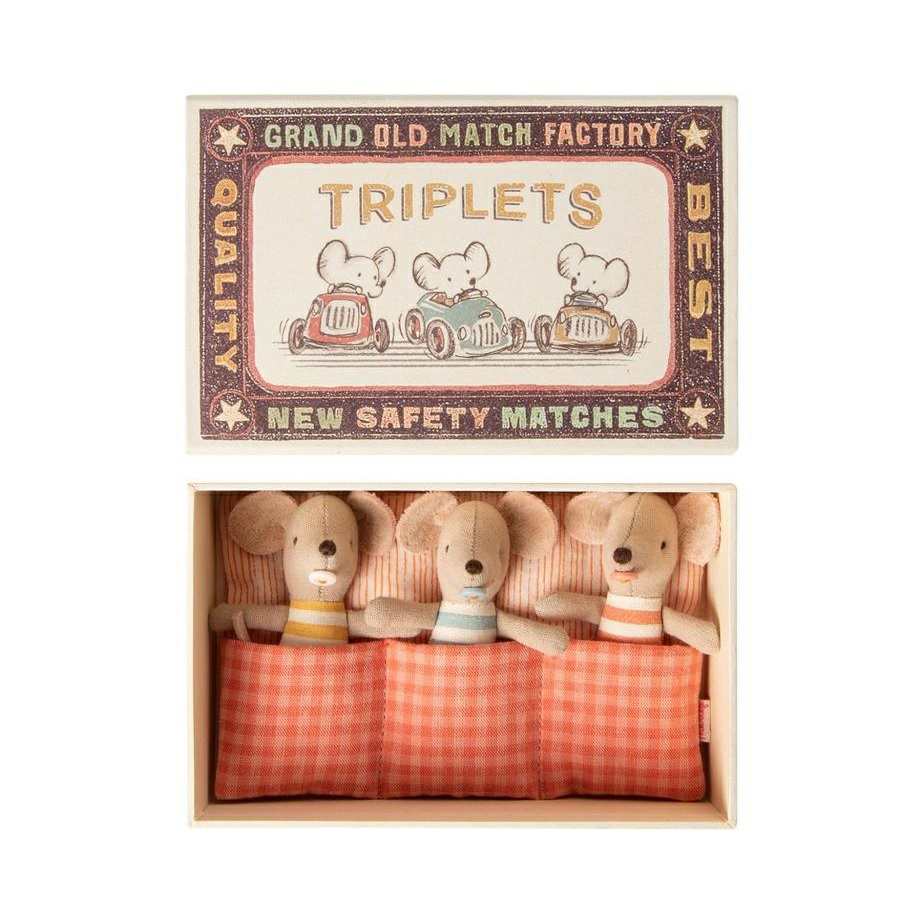 Baby Mice Triplets In Matchbox
Maileg is a beautiful brand that brings together everything we love about Scandinavian kids toys. A merging of style, whimsical storytelling and attention to detail - as well as a focus on sustainable materials.
These cute as can be Maileg baby mice triplets are triple the trouble! 
They cosy up together in their box to go to sleep and keep their mum busy during the day.
They each wear a striped onesie in different colours, so you can tell them apart and come complete in their matchbox home, each with their own little spotted sleeping bag.
A delightful gift for a special someone.