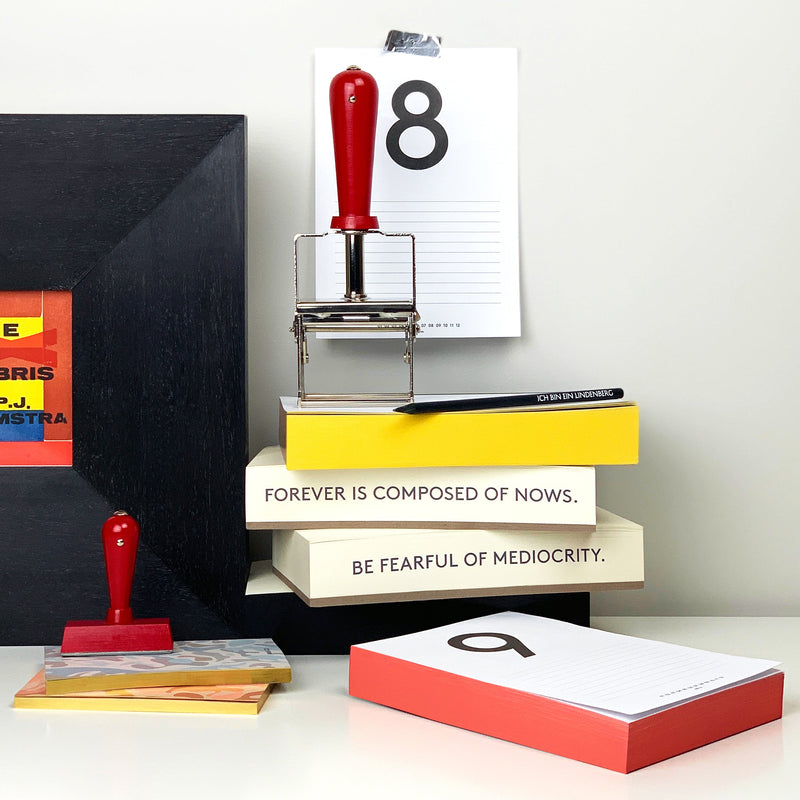 Artists and Writers Quote Pads
The right words can change the course of history. We've chosen four of our favorite quotes—from Emily Dickinson, Henry David Thoreau, Jonathan Ellery, and Zadie Smith—that have the ring of truth. 168 sheets of thick ivory paper, every one of them a welcome reminder to live with purpose.

The quote printed across the top of each page and is printed on thick ivory FSC certified paper stock.
Black glue spine at top edge
200 sheets of FSC certified paper stock
Thick 5mm grey recycled chipboard base
4.375" x 8.75"