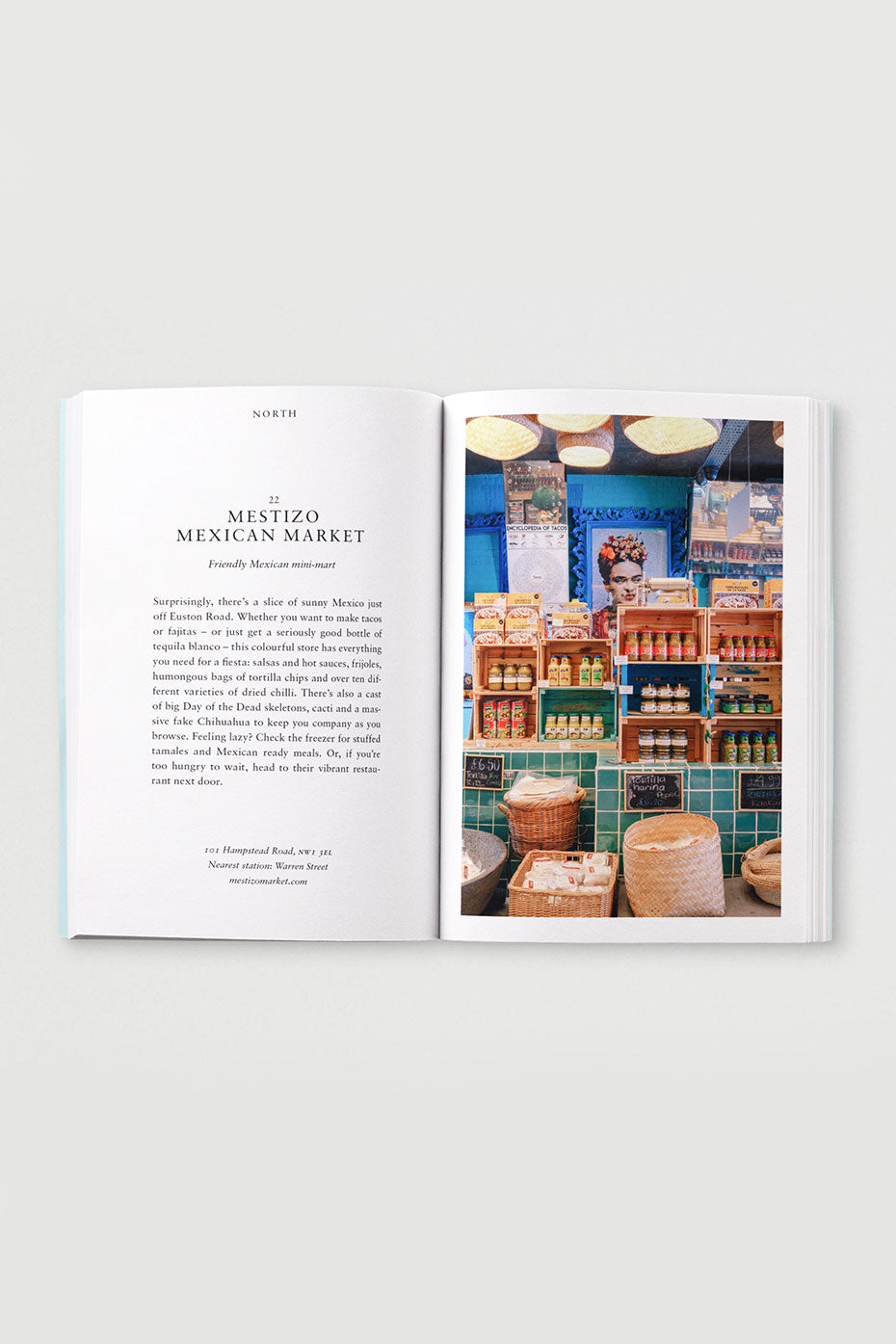 AN OPINIONATED GUIDE TO LONDON DELIS
An Opinionated Guide to London Delis'. Text by Sonya Barber. 176pp, paperback, 112 x 162mm. Contains 55 places, an introduction, a map and 'best for...' 

Who cares about delis when you can order organic olives online? And what exactly is a deli, anyway? From family-run independents in Little Italy to locally-sourced newcomers mixing cocktails with a side of charcuterie, this pithy guidebook will explain why delis deliver more (to your stomach and soul) than any supermarket can and take you on a gastronomic tour of the most beautiful, authentic and exciting delis across the city. Whether you're north, south, east or west, you're never far from a counter serving up the best lunch of your life.