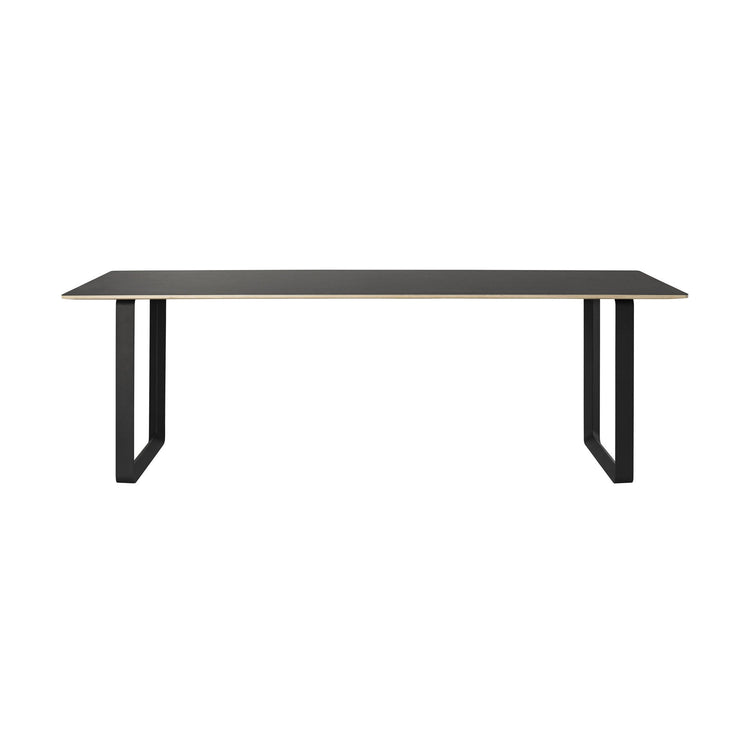 Please contact us for more information 
▴ Please note this is a pre order item 
▴ Extra delivery costs apply.
▴ Please see our Furniture FAQ for details.
The 70/70 Table is designed with a simple expression, paired with subtle, understated details to reveal themselves upon closer inspection.
Adding character to the design, the details of the 70/70 Table include its triangular base for a modern expression and the slanted edges of the table-top, unveiling a wooden veneer for a warm touch.
Available in a variety of sizes and finishes, the 70/70 Table is an ideal match for any dining area, home office, workplace or hospitality area.
Technical Info
Dimensions:
Small: L: 170 x W:85 x H:73 cm
Large: L:225 x W:90 x H:73cm
Extra large: L:255 x W:108 x H:73 cm
Material
Black & Grey: Cast aluminum frame. Plywood tabletop with linoleum surface and lacquered oak veneer. White version: Cast aluminum frame. Plywood tabletop with laminate surface and lacquered oak veneer. Oak version: Cast aluminum frame. Tabletop in lacquered oak