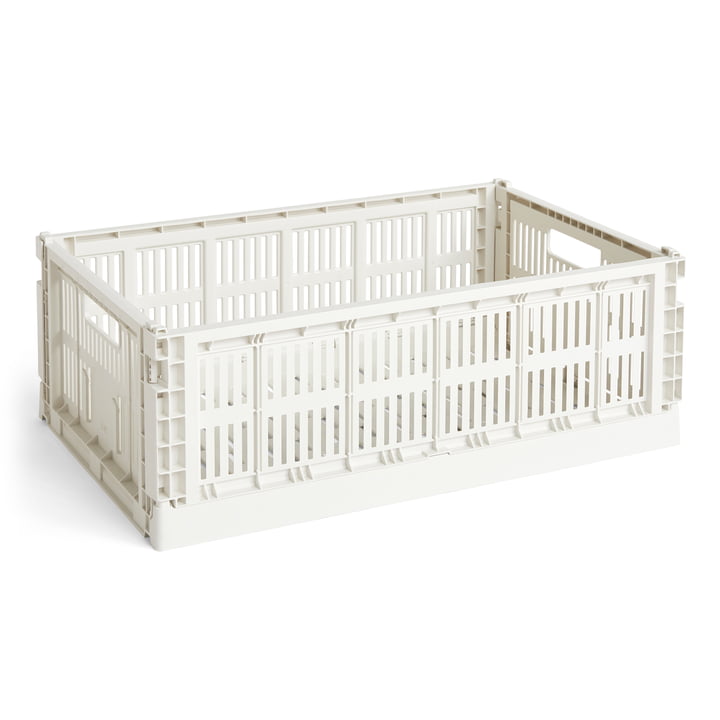 100% Recycled Colour Crate Large - White
HAY Colour Crate is a series of colourful storage boxes with a distinctive, perforated design.
Made from 100% recycled post-consumer plastic waste in a variety of different colours and sizes, the crates can be stacked on top of one another in different size combinations. They are also collapsible for easy storage.
The multifunctional crates are suitable for storing and organising a wide range of items on shelves, tables or inside cupboards.
Technical Info
Dimensions: 
Small: W17 X L26.5 X H10.5
Medium: W26.5 X L34.5 X H14
Large: W34.5 X L53 X H18.5
Material: 
100% recycled polypropylene
Collapsible and stackable