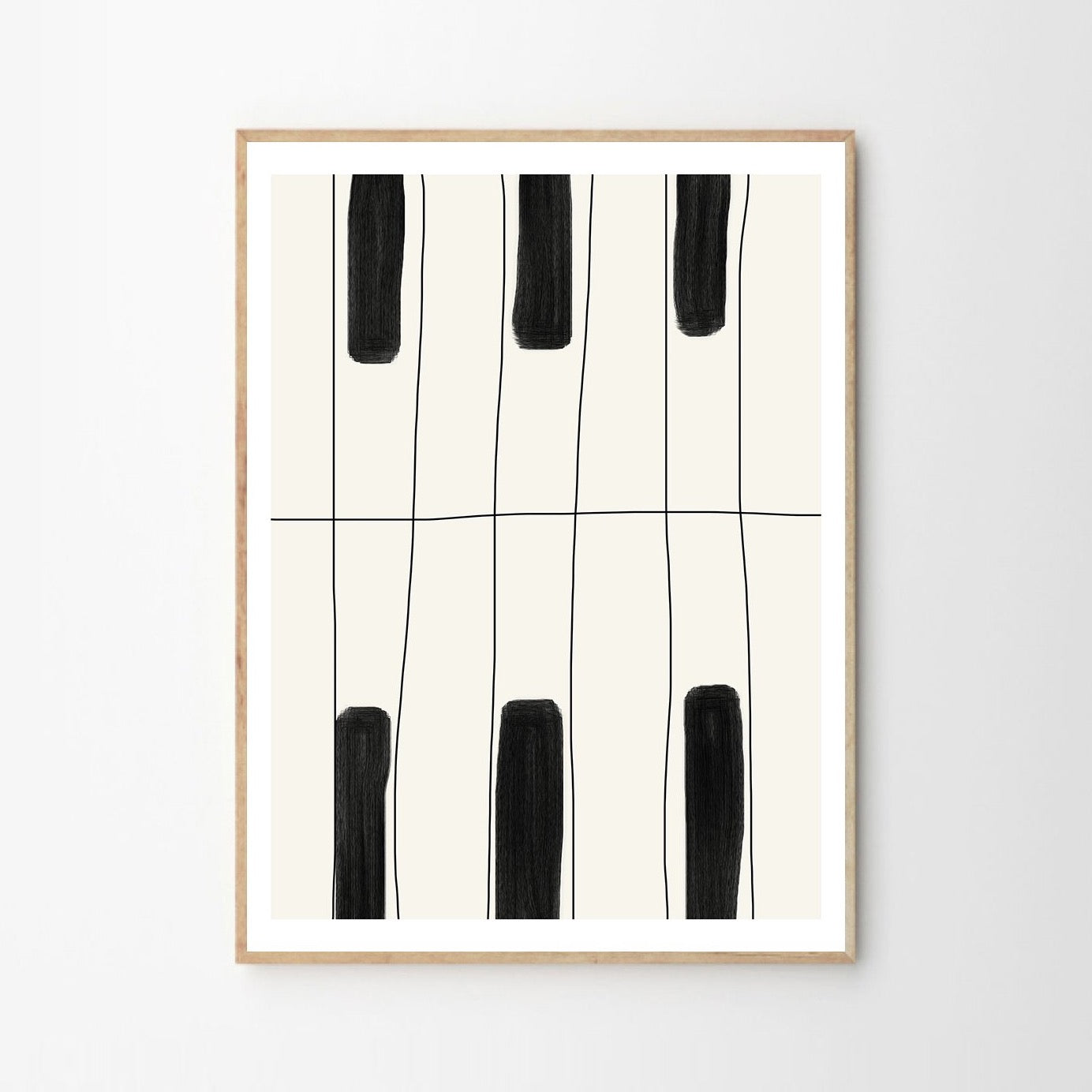 Lisa Wirenfelt Piano print
Size: 50x70 
Artist: Lisa Wirenfelt
Print:Printed on 265g high quality art paper.
Frame: Fits standard frames. Frame is not included.
Packaging: Packed and shipped in a protective tube
Detail: Lisa Wirenfelt grew up in a small village in Sweden with a mum who had her own dusty pink painting studio. "I was amazed at her creativity and also a bit jealous I think. Later on, I moved to New York, and like so many others I got truly inspired. Something happened when I sat in my art class, when I went into those magnificent museums, to Carnegie Hall and so on, and one day when I was in Public Library I just started illustrating. I sent one to my mum, and she said 'oh that's really nice' and from there on I was hooked".

"But being a bit messy and often change my mind, I needed to be able to erase and to change, I started painting digitally. I call it the "pancake process"- you need to make one bad pancake first, then the rest becomes really great. My paintings are often abstract and the primary focus in them are the colors. Colors that make me feel indescribably good and patterns that just happens. Illustrating is like my drug, I simply can't stop and I absolutely adore it"