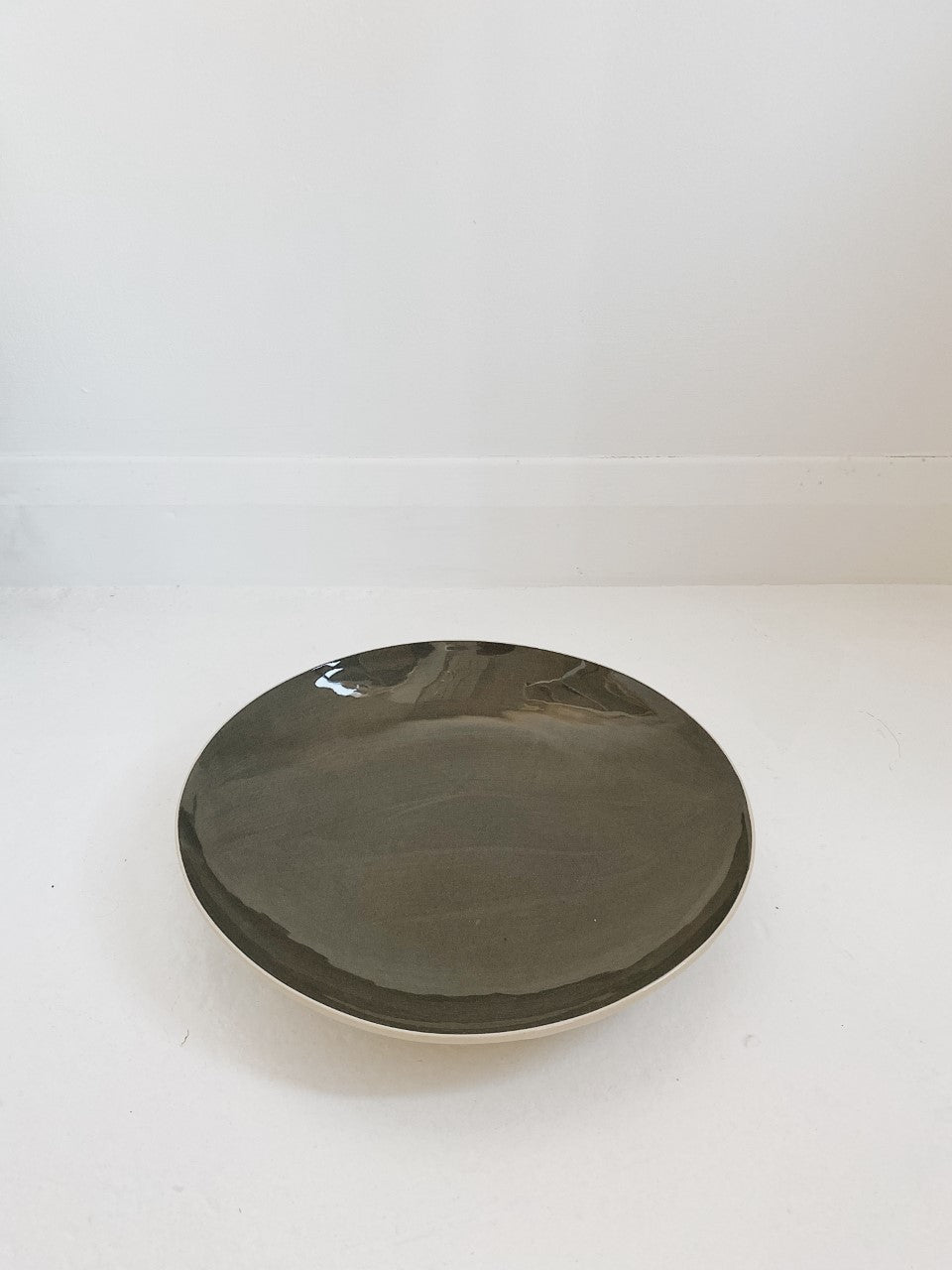 Handmade large serving bowl WAS £95
Size: Approx. Diameter 29cm x 7cm

Material: 100% earthenware, made in UK.
Note: Wash by hand.
Style: Each piece is pressed into a mould by hand, so within each style there are pleasing variations and irregularities which makes each one unique.
Detail: Brickett Davda produces a range of beautifully simple handmade tableware inspired by a very English palette. The colours reflect the grey skies and the sea of the British coast and countryside, pigments that are calm and serene.

The shapes are conceived and designed from pure, functional objects, cherished and worn by use. The most important aspect of Jo Davda's work is that every piece inspires and enhances cooking and eating, with friends and family or simply on your own.